Ascension.
1705
Christ's Baptism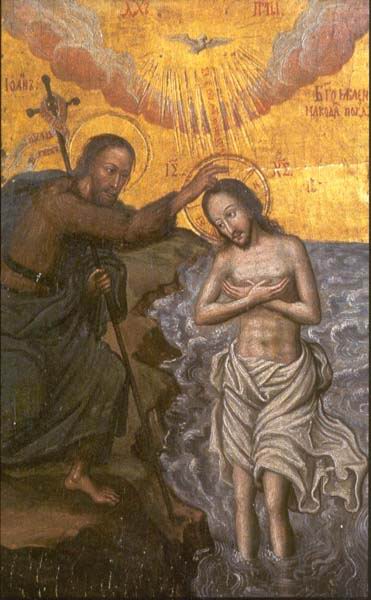 1696
Fragment of the icon The Elevation of Christ into Heaven from the Maniava Hermitage iconostasis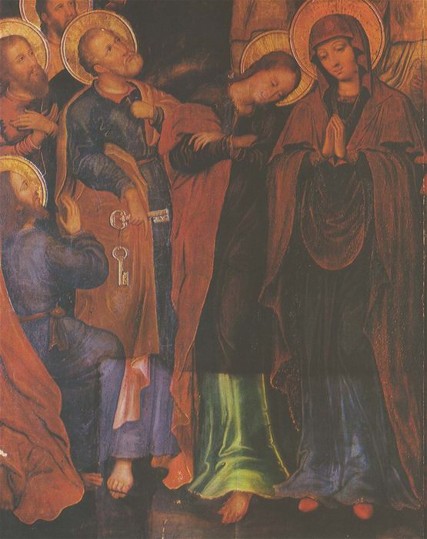 1705
Icon of Apostles Andrew and Mark
Icon of Apostles Peter and Matthew
Icon of St. John Chrysostom and St. Basil the Great from the village of Horodyshche in Volhynia (late 17th century).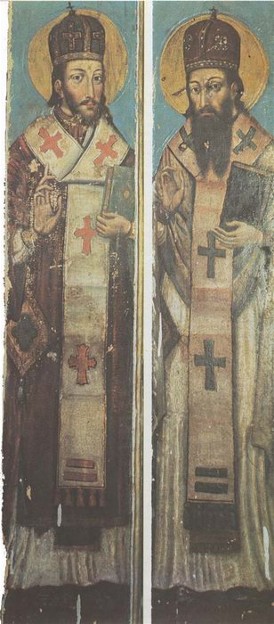 Page 1 of 3